Our Philosophy
Arise, awake, and stop not till the goal is reached.
Strongly rooted in our empowering philosophy, edge CRM is a globally awarded company leading in providing innovative, custom-fit, and ROI driven solutions to our customers. We endeavor to offer services and solutions which enable strategic transformation, boost your revenue, and give you an edge over your competition.
Where is the edge?
The study says, 70% of CRM implementations done in the recent past globally, failed to deliver expected results.
In such a scenario, does the world need just another CRM? This is the litmus test we set for ourselves every time we thought about getting into the CRM space. We critically scrutinized usage patterns, data crunching ability, insight generating capability, ease of adoption, and various KPI's in a CRM landscape. This study inspired us to create a CRM product that is much simpler but powerful.
We studied through myriad CRM products, analyzed in detail the leading products. After rigorous research and gathering of insights, we have brought for our customers a robust CRM, which is simple, intuitive, proactive & analytically reliable. edge CRM is a product that will enrich business relationships, strengthen teamwork, and, most importantly, a CRM people would love to use!
Founder Story
India has the culture and legacy set by giants where entrepreneurship serves as a medium for the empowerment of people and nation.
This is one philosophy that has kept us motivated and driven since day one, ground zero. As they say, nothing ventured, nothing gained; our journey also has been about experimentation, insights, innovation, customer-centricity, and business transformation.!
We started with few services like UI/UX, web development, IT consulting, et al. We grew steadily over the years. We identified UI/UX, Sales, and Relationships as our cornerstones. One insight led to another, and then, we all conceptualized edge CRM; a CRM platform designed by the salespeople for the salespeople.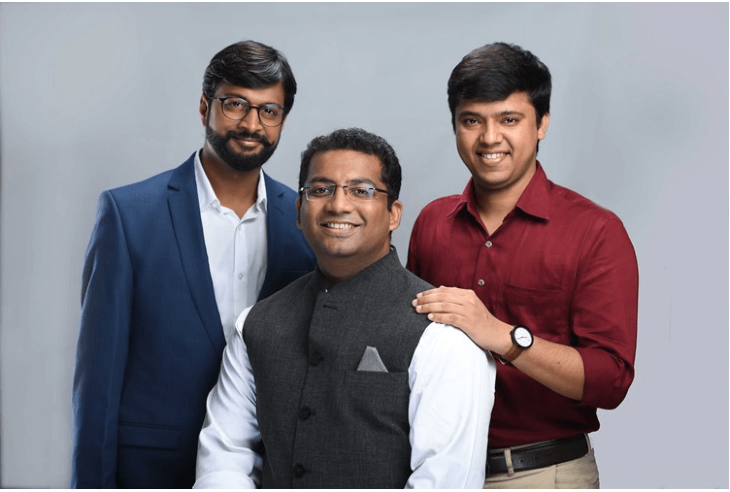 edge CRM has been conceptualized by a team of sales experts who are on a mission to build business through long-lasting relations. We believe CRM is always a strategy, an approach to build and nurture relations with your customers. CRM for us is a modus operandi of any business that aims to elucidate the customer-sales team relationship, alleviate the sales process, and consequently enhance your productivity. We turn every stone when offering edge CRM to our customers; from identifying key KPIs, offering agile support to last-mile user adoption.
With this product, all our strengths and capabilities align with the sales transformation needs of the customers to create an amazing experience and groundbreaking results. Because when good businesses grow, so does the nation.
We have put our heart and spirit into edge CRM. We are confident you will love this product. So let's continue this story of growth, partnering, and success together. As the story has just begun...
Our Culture
If we can be certain of anything in the current uncertain world, it is the fact that emotional intelligence is the topmost leadership skill, our people our greatest assets, and our values are our key differentiators.
We believe that Entrepreneurship is a strong medium for empowerment. At edge, we design products that empathize with the on-ground sales personnel and, at the same time, derive key insights for the strategists. So, the entire sales channel of our customer is transformed and empowered.
Our entire team is handpicked, keeping in mind these key areas. We ensure they are groomed to brainstorm and deliver simple yet powerful, intuitive people-oriented solutions.
Integrity, Excellence, Empathy, and Empowerment are the values we stand by together as a team.